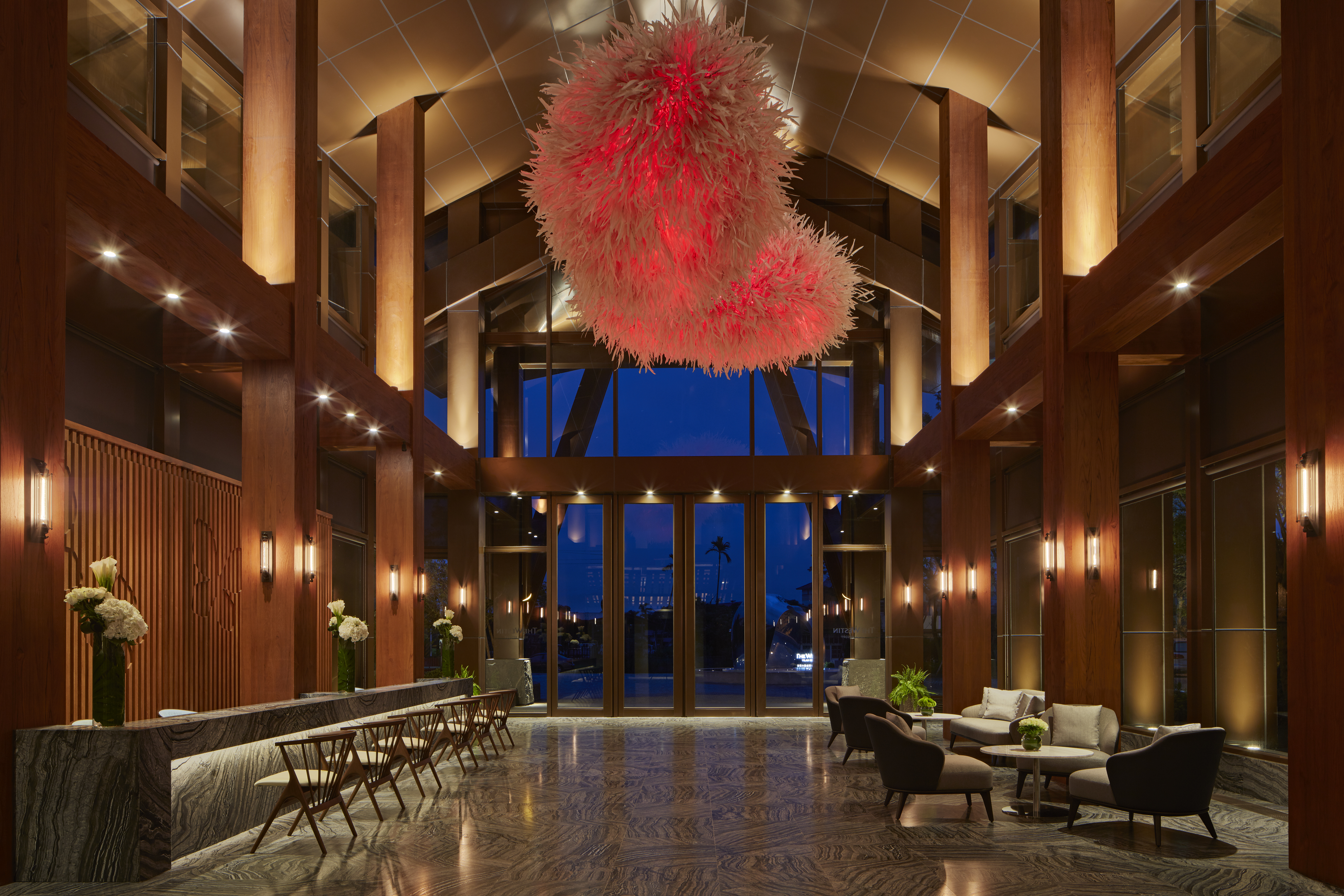 Release date :2017/08/02 11:44
The Westin Yilan Resort
Author
The Westin Yilan Resort
Summary
Unique Brilliant, Everyday
Content

At the Westin Yilan Resort, we understand that when you feel comfortable and cared for, you're able to be productive and achieve your best, whether you're with us to work, relax or play. That's why our associates are here to anticipate your needs and provide the instinctive, personalized service that Westin is known for. Everything we do is for a better you.

Perfectly Located
Famous for its hot springs and stunning natural scenery along an extensive coastline, Yilan County is just 40 minutes by car from Taipei. The Westin Yilan Resort is 4 kilometers from downtown Yilan, only 5.5 kilometers from Yilan Railway Station. Driving time from Taiwan Taoyuan International Airport (TPE) to the hotel is approximately 1 hour 40 minutes without traffic.
The Westin Yilan Resort is a perfectly located "aqua utopia";Yuanshan is famous for its hot springs and stunning natural scenery.
The hotel offers a rejuvenating haven with all you need to be at your best. Yilan Yuanshan is well-known for scenic spots, including Fushan Research Station, Zhentoushan Agricultural Leisure Area, and Yuanshan Orchid Garden, all easily accessible from the revitalizing comfort of our resort.

Revitalizing Rest
At the Westin Yilan Resort, experience a revitalizing stay in a tranquil setting. Fuel your day with our Heavenly® Bed and Heavenly® Bath; experience the luxurious ambience with upscale services, flat screen 50" LCD television, mini bar, complimentary capsule coffee and high-speed internet access available in each of our 85 beautifully appointed guest rooms and suites, and 6 unique villas. Green plants everywhere and wooden decorations will allow you to have a feeling of nature. Find wellness with in a mineral-enriched hot springーtreat yourself to wellness with a stay at The Westin Yilan Resort.




Super Food
Our dining and entertainment options are yours to explore, with a selection of venues that invite you to eat well.
Seasonal Tastes signature all-day dining restaurant offers delicious and healthy selections. Eat well from our tempting buffets or á la carte options, featuring local and international cuisine.
Treat yourself at our signature Japanese restaurant -「MAI」for an irresistible dining experience, featuring authentic and nourishing dishes skillfully prepared by our master chefs.
Enjoy some uplifting downtime in the relaxed atmosphere and light music of the CAFÉ Lounge. Sample a chilled cocktail as you soothe body and soul.
In-room dining is available and The Westin Yilan Resort is proud to offer SuperFoodRX™ among its culinary offerings; the perfect choice to nourish and replenish your body.

Devising a Strategy
Westin Clutter-Free Meetings help planners and guests stay organized and productive with socially conscious amenities and delicious SuperFoodRx menu choices to keep minds sharp and well nourished. When you hold your meetings at Westin hotels, we remove the distractions so your group can focus on the business at hand for an effective and successful session. Offering business support service and 124 square meters of meeting space, The Westin Yilan Resort is an idyllic location for corporate meetings, business seminars, cocktail parties, weddings, formal dinners, or even simple private gatherings. Whatever the reason for your gathering, with complete catering services, excellent state-of-the-art audiovisual equipment, and wireless High Speed Internet Access, your event is sure to be a success.

Fitness & Free Time
There are over 1,000 square meters of dedicated wellness space to help you re-energize and rejuvenate during your stay. Power up at your pace with our Westin WORKOUT® fitness center or enjoy refreshing laps in the swimming pool. De-stress and balance your senses at the natural hot spring and Spa center. Let us take care of you with services like the concierge and kids' club. Ball games room, KTV room and parking facilities are also on offer. High-speed Internet access is available throughout the hotel, in all guestrooms, meeting spaces, and public areas.