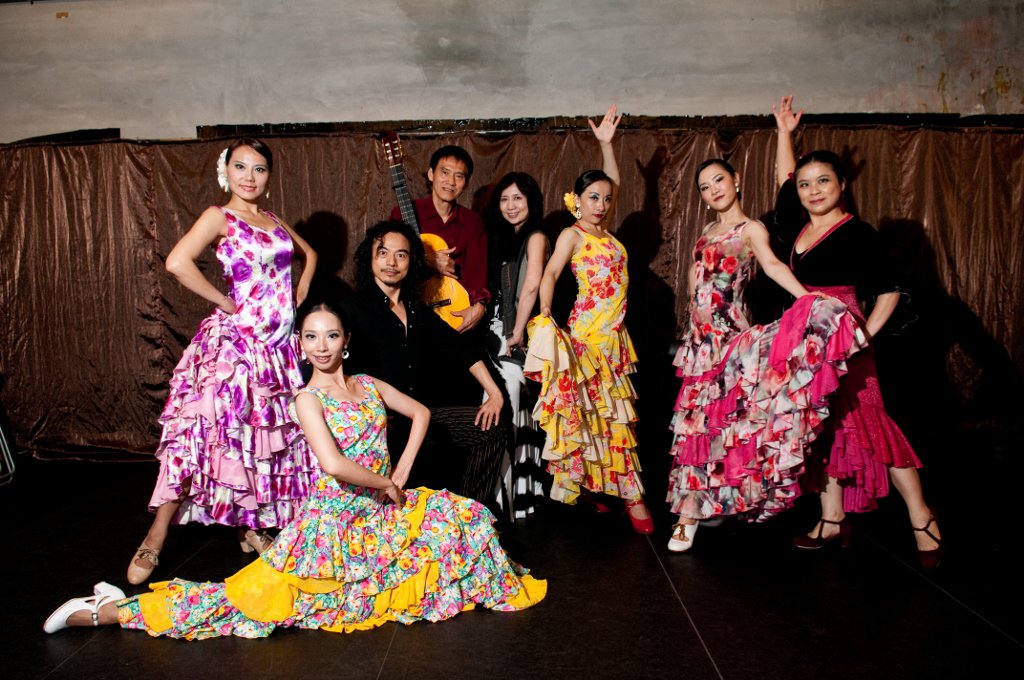 Release date :2017/07/31 16:45
MI FUEGO FLAMENCO DANCE COMPANY
Summary
On a Sunday afternoon, I arrived at a basement located in an alleyway behind the Momo department store in Taipei to…
Content
Let's Dance!Mi Fuego Flamenco Dance Company
On a Sunday afternoon, I arrived at a basement located in an alleyway behind the Momo department store in Taipei to see the annual performance by Mi Fuego Flamenco Dance Company. Ten minutes before the show, almost one hundred guests filled the seats. I had a quick glimpse at the audience. There were males and females, elderly, youth, gentlemen in suits, well-dressed madams, as well as students and foreigners, all cramped in this tight space anticipating the beginning of the performance.
When the lights went off, the talking stopped and the singing accompanied by the strum of the guitar led the way. A few dancers started moving their bodies, swinging their heads, swishing their skirts, and stomping the floor. This sometimes fiery and sometimes gentle but highly expressive form of dance deeply dazzled and touched the audience. I marveled not only at the charming dancers and their flawless movements, but also the outstanding guitarist and the mesmerizing voice. This perfect combination made the 2-hour performance seem to fly by.
All are welcomed
Founded in 1994, "Mi Fuego Flamenco Dance Company" is one of the most known flamenco companies in Taiwan. The founder, Li Xin, and dance leader, Lin Geng, are both influential individuals. One of the top flamenco dancers in Taiwan, Lin Geng was first exposed to this form of dance when he was a member of National Taiwan University's Folk Dance Club. In his early years, he used savings from his teaching job to travel to Spain during vacations, to learn authentic flamenco dancing. His ongoing performances and promotion of flamenco dancing gradually attracted enthusiasts to become his disciples. The legendary Lin Xin, with a radiant personality, once nicknamed "Thunderbolt Dentist," quit her dentistry of 15 years and devoted her life to painting, dancing, as well as being a dance instructor.