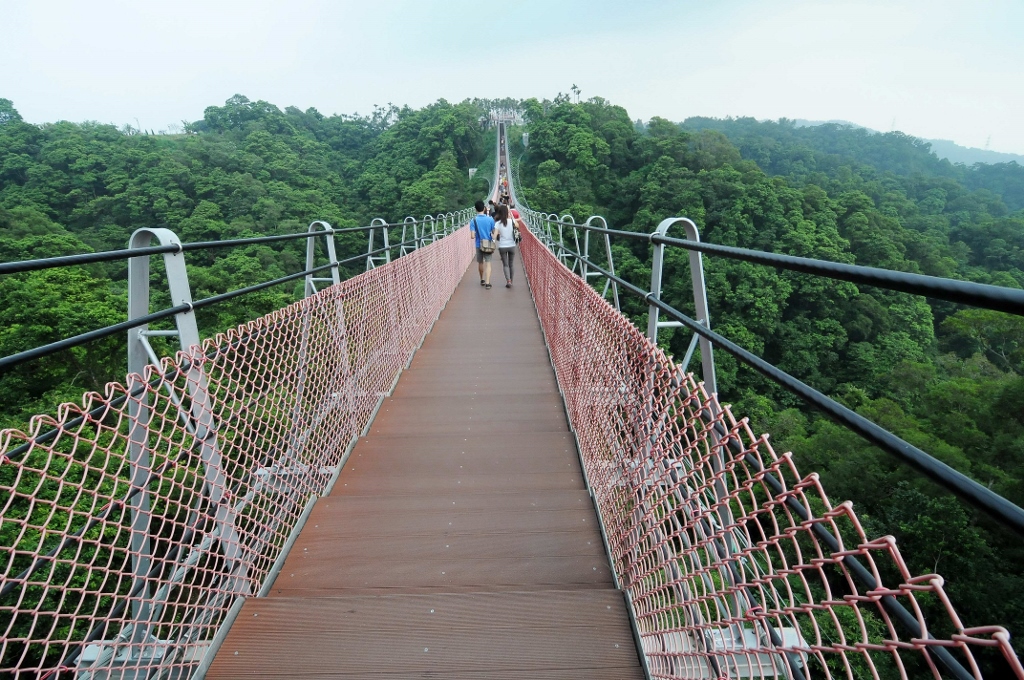 Release date :2017/08/08 18:39
HOUTANJING VALLEY SCENIC AREA
Summary
Houtanjing gets its name from the valley landscape resembling a monkey overlooking a well. Not only is there a unique…
Content
The most attractive sky bridge in Taiwan
Houtanjing gets its name from the valley landscape resembling a monkey overlooking a well. Not only is there a unique looking suspension bridge that attracts large numbers of visitors, there are also a parking lot, information center, landscape flower porch, and a tower scenery platform letting visitors enjoy and accommodate their needs. To promote star gazing activities, there is even an Astronomical Geography Exhibition Hall and the sky bridge has become a desired attraction for bicycle enthusiasts.
The thrill of looking down from up high
At 204m long, the sky bridge, also called "Baguashan bridge" or "The smiling bridge" is the longest suspension bridge in Taiwan. To shorten the waiting time for visitors, the entrance and exit are in different locations. Although it may take a while before you return, there are various delicacies to try once stepping off the bridge. While crossing, you will also pass through tea plantations and rural landscape where you can purchase fruits such as pineapple, dragon eye, lychee and mangoes grown on the laterite plateau.
To ensure the safety of visitors, a maximum number of 150 people are allowed on the bridge at a time. Smoking and eating are not permitted, to prevent forest fires and pollution. Umbrellas are not to be brought onto the bridge as strong gusts may throw you off, so it is recommended you visit the attraction at later hours if you are afraid of the heat. It is also strongly recommended that you should not go on the bridge if you are scared of heights or have a history of heart disease.

Data Source: 跟著董事長遊台灣-Houtanjing Valley Scenic Area