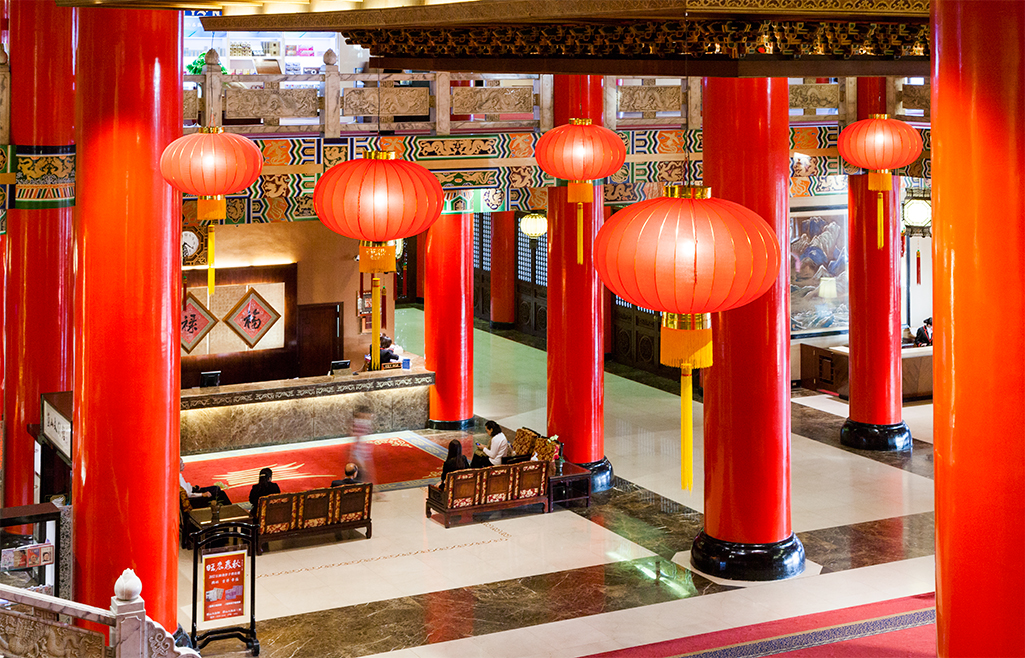 Release date :2017/04/05 12:19
THE GRAND HOTEL
Summary
Established in 1952, Grand Hotel Taipei boasts over 60 years of history. This Chinese palace style architecture is very well-known worldwide, and was even ranked Top Ten Hotels of the World by American publication Fortune in 1968...
Content
EXTRAVAGANCE LIKE NO OTHER.
The Secrets That Everyone Knows
The Presidential Suite of Grand Hotel Taipei overlooks the city, panoramic views that include Songshan Airport and Taipei 101 can be admired. The inside of the room is equally picturesque; magnificent works by artistic prodigies such as Daqian Zhang, Bonian Ren, and Junbi Huang decorate the walls, some of which were handpicked by former first lady of Taiwan Madame Soong May-ling herself. In one corner, a small wooden jewelry-box with copper locks that once belonged to Madame Soong May-ling sits proudly on a dresser.
Sadly the Presidential Suite is currently not open for the publics, but visitors can still see another "presidential feature," the super secret escape tunnels. During the years that former presidents Chiang Kai-shek and Chiang Ching-kuo were in office, banquets in honor of state guests were often hosted in Grand Hotel Taipei. To ensure the safety of the participants, 180m long tunnels with bomb-shelter features were constructed. Luckily, these tunnels were never used, and now, visitors can ask for a tour of the western tunnels if they call for a reservation beforehand.
Red Bean Rice Cake: This dish is famous for being Madame Soong May-ling's favorite dessert. It is said that even after her retirement, she still always kept some red bean rice cake in the fridge of her U.S home. Steamed sticky-rice offers a unique aroma and delicate soft texture, while the red bean has a profound taste and just the right amount of sweetness.
Beef Noodle Soup Set: Beef noodle soup is the national dish of Taiwan, where thousands of restaurants focus on the art of concocting the perfect beef broth. Erbo Lai, executive chef of the Grand Garden Restaurant – the Sonhe Room, delicately created a beef noodle soup recipe that requires utmost attention to prepare. Beef bones are first roasted, while tendons are sautéed with a collection of carefully selected spices, and then all ingredients are added to water and slowly cooked for four hours. The homemade noodles and garnish toppings are all made with the best ingredients and creatively prepared with passion. The beef noodle set of the Sonhe Room is served alongside three side dishes, fresh fruit plate, and after-meal coffee.

Data Source: 跟著董事長遊台灣-【TAIPEI】THE GRAND HOTEL