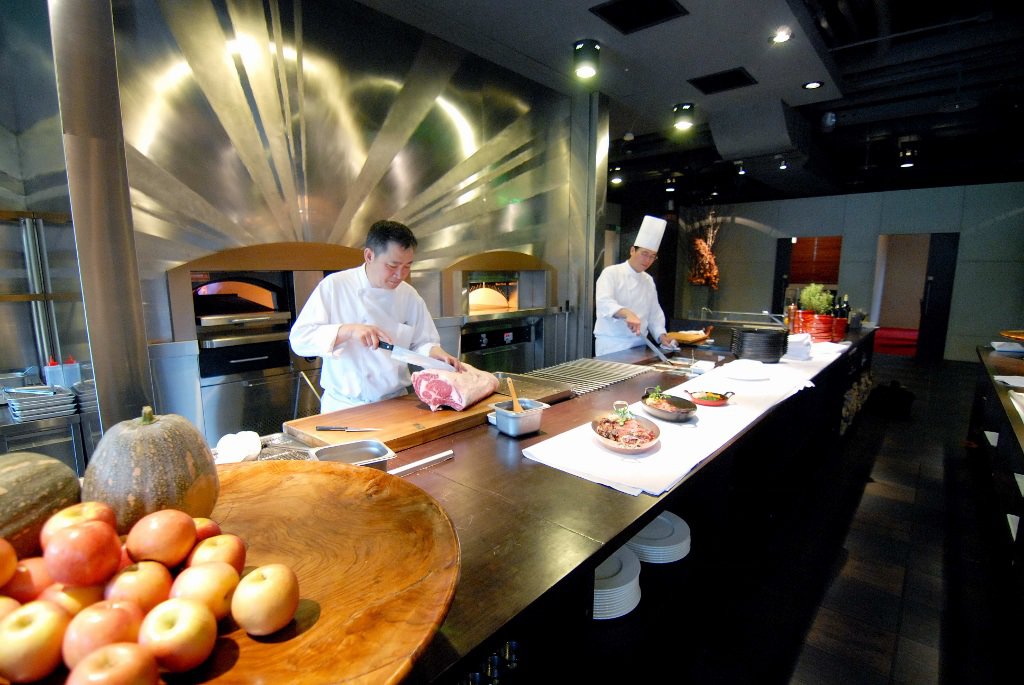 Release date :2017/04/18 13:54
N°168 PRIME STEAKHOUSE IN GRAND VICTORIA HOTEL
Summary
N°168 Prime Steakhouse is on the 4F in Grand Victoria Hotel. The warm color of its modern dining space and its…
Content
N°168 Prime Steakhouse is on the 4F in Grand Victoria Hotel. The warm color of its modern dining space and its professional open kitchen amaze customers at the first sight! The air always full of the aroma of food, making people hungry before ordering food.
Fastidious about Firewood
The steakhouse owner imports two professional ovens, including Beech Ovens from Australia and Wood Stone from America. Furthermore, the chef uses American Oaks as the firewood for the ovens so all steaks, seafood, pork chops and lambs keep the tender, juicy texture and lightly emit a grilled smoked aroma. Every steak in the steakhouse is selected by the chef to guarantee the quality is good. The steakhouse owner specifically built a steak aging room to make sure every steak is aged to the best flavor when it's put into the oven. Besides, the premium Enomatic Wine Dispenser from Italy offers twelve kinds of select House Wine, allowing customers to match their dishes to the wine with the reasonable price.
Recommendations:
(Set meal for dinner includes the appetizer, starter, handmade bread, soup or salad, hot dish, main course, dessert, beverage.)
Appetizer (changed weekly): The chef with change a dozen of appetizers weekly. A shot of Beef Tomato Soup Aspic looks like gazpacho. It tastes a little bit spicy. Dip toasted tortilla in the aspic and eat it. You'll find that it's yummy.
Starter (the image for reference only), Deep Sea Cobia: The new recipe is inspired by an Italian dish, carpaccio. The chef replaces the beef with fish and adds some salad. You can feel not only the chewy texture of cobia, but also the enjoyable flavor when eating it with sliced garlic, fresh vegetables and hazelnut-and-garlic-flavored mayonnaise. If you eat it with stewed Italian vegetables, it'll be more appetizing.