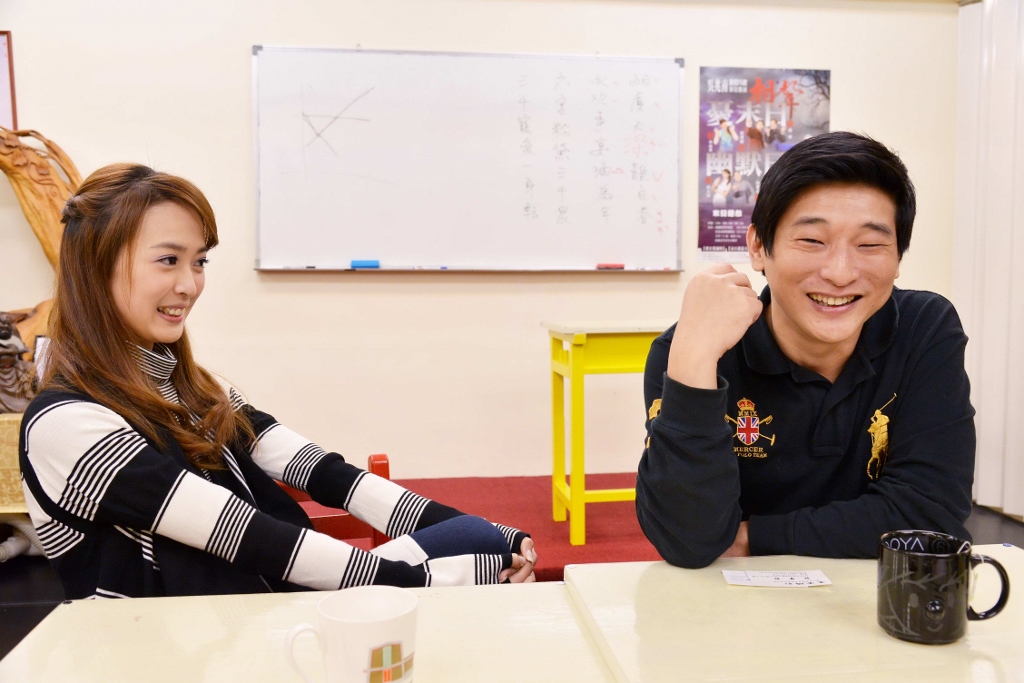 Release date :2017/04/07 10:20
WU ZHAO-NAN CHINESE CROSSTALK CLUB
Summary
Crosstalk is a form of art based on voice and sounds. This was my first impression of Mr. Liu, leader of Wu Zh…
Content
Inheriting traditional arts
Crosstalk is a form of art based on voice and sounds. This was my first impression of Mr. Liu, leader of Wu Zhao-nan Chinese Crosstalk Club, during an interview. It was also a line printed on his name card which was quoted from Master Wu Zhao-Nan.
Originally, I thought crosstalk is just a bunch of jokes. The truth is, as its content is delivered vocally, each and every line has to be said with precision, so that the audience could understand it clearly. This is why the script has to be deliberated carefully word by word and the performers have to be able to pronounce accurately. Otherwise, it will be no more than just a regular talk show.
Wu Zhao-Nan Chinese Crosstalk Club was founded in 1999, when Master Wu personally taught and guided students. As only those students of Master Wu could become a member of the club, the number was small. Most of the members could not devote entirely to crosstalk, as they already had other careers. Mr. Liu was the only full-time crosstalk performer. After taking his current position as the leader of the club, he felt the responsibility of promoting crosstalk in Taiwan, especially when Master Wu was the only professional Chinese crosstalk performer. He then collaborated with other performers, and put on more and more performances, lectures, and speeches.
Performers gather from local and abroad
Mr. Liu was the first Taiwanese performer to appear on the China Central Television for its Spring Festival Gala. Those invited to join the show have to be one of their kinds. In July, Wu Zhao-nan Chinese Crosstalk Club was engaged with top crosstalk performers from mainland China to present one of the greatest crosstalk events that year.
The term "crosstalk stars" appeared in China in the 1980s. It was coined in the same category as movie stars. A crosstalk star has to be fun, and also famous and influential. Cross-strait Crosstalk Stars' Club combined tradition with modern, featuring crosstalk starts from Taiwan and mainland China, with more than half of the ten members performing for CCTV's Spring Festival Gala.

Data Source: 跟著董事長遊台灣-Wu Zhao-Nan Chinese Crosstalk Club