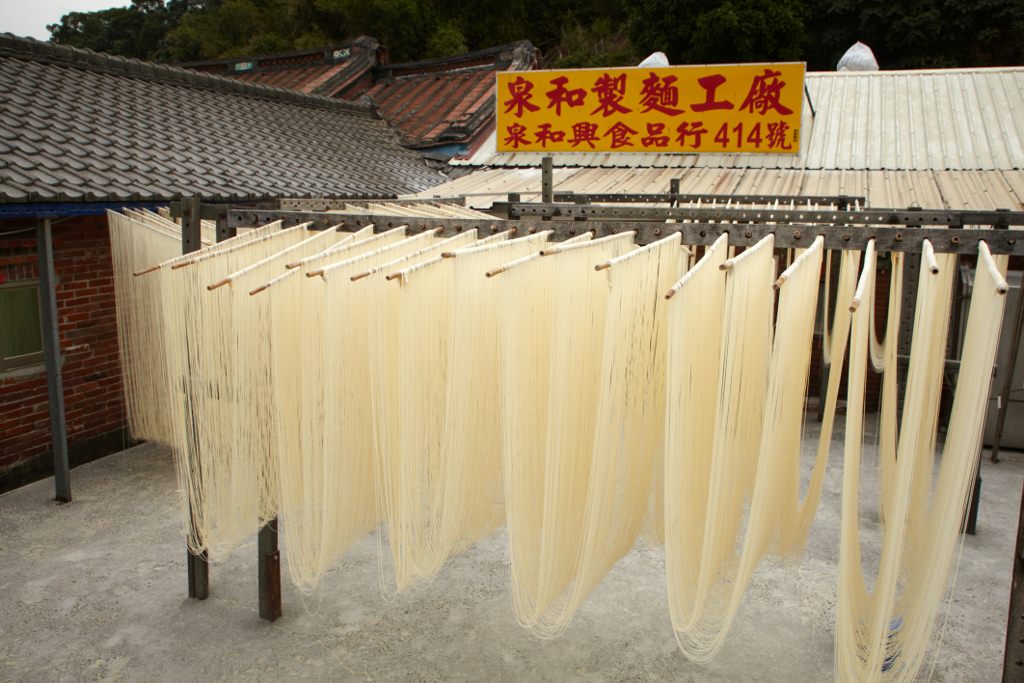 Release date :2017/08/09 14:20
QINGSHUI HAND PULLED NOODLES
Summary
The process of hand pulled noodles requires skillful hands and two people to complete. In the early hours of the morning …
Content
Classic flavors from the Qing Dynasty
The process of hand pulled noodles requires skillful hands and two people to complete. In the early hours of the morning, the Liao family's noodle factory is lit up and ready for a day's work. Established in 1900 (Meiji 33), both the Liao Quan He and Quan He noodle Inc. were founded by their ancestor Liao Zhang Ting. The notable century-old factories are now run by the 4 th and 5 th generation family members.
The art of hand pulling

The art of noodle making perfected by Mr. Liao Zhang Ting is still being faithfully practiced by his heir to this day. The dough is first made by combining high grade flour, plain flour, and salty water, and then kneaded before segmenting into smaller handfuls. After fermentation, repeated pulling and hung up, the noodles are then taken outside to dry. The length and thickness of the noodles depends on the requests from the customers.
The right amount of strength is used to pull the noodles without breaking them and is continued until the right length is reached. Afterwards, the bamboo poles are placed back onto the vertical standing poles, enabling the noodles to dry under the sunlight. As natural sunlight is needed to dry the noodles, the work cannot be carried out on a wet day. If you chose to visit after 9 A.M., you will see white silky noodles hanging outside the courtyard. Not only does it look spectacular under the radiant sunlight, but it will also have you gasp in admiration.