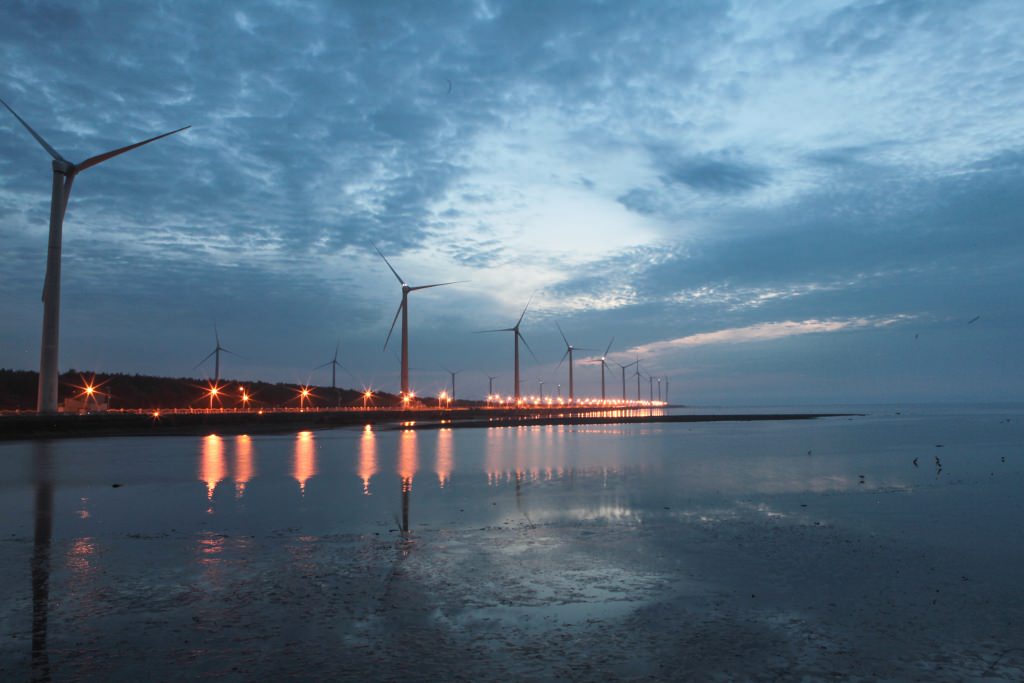 Release date :2017/07/31 17:41
KAOMEI WETLAND
Summary
Kaomei Wetland, located south of Dajia River, is a beautiful must-visit attraction in the Qingshui District. Aside from …
Content
A must-visit in Qingshui District
Kaomei Wetland, located south of Dajia River, is a beautiful must-visit attraction in the Qingshui District. Aside from having rich biodiversity, the world-class serenity is unforgettable.
Forgotten for more than 20 years
The area between land and water, submerged throughout the year or periodically, was a Japanese man-made beach during the Japanese Rule. The sea water was clear, and the sand was fine and dense; as a result, at the time, the beach was as popular as the wetland is now. The sediment problem on the beach, induced by the completion of the Port of Taichung, drove away tourists and eventually, the beach was shut down. After 20 years of inactivity, the abundance of natural resources and migrations from flocks of birds brought people's attention back to this beach. After that, in the 93rd year of the Republic Era, the government announced this area as "Kaomei Wetland Preservation Area."
Wetland formed from two significant developments by accident
According to the locals, Kaomei Wetland is a beautiful mistake. Two leading cause made Kaomei Wetland. One is, in the 55 th year of the Republic Era, the US army built a rock fill embankment, extended towards the offshore, which served as pipelines during the Vietnam War. The fuels, transported from the oil tankers offshore to the pump station located at North Kaomei, and then to Dayang Fuel Depot on Aofong Hill, were for the Military Aircraft at Taichung International Airport (previously known as Ching Chuan Kang Airport). The other is, in the 62 nd year of the Republic Era, the building of the Port of Taichung. Preventing the Dajia River sediments from depositing into the Port, the North Embankment of Taichung Port was built, which is the Kaomei Wetland, known as Taichung Port Sandspit. These two major developments caused the disappearance of the old Kaomei Beach and sedimentation.