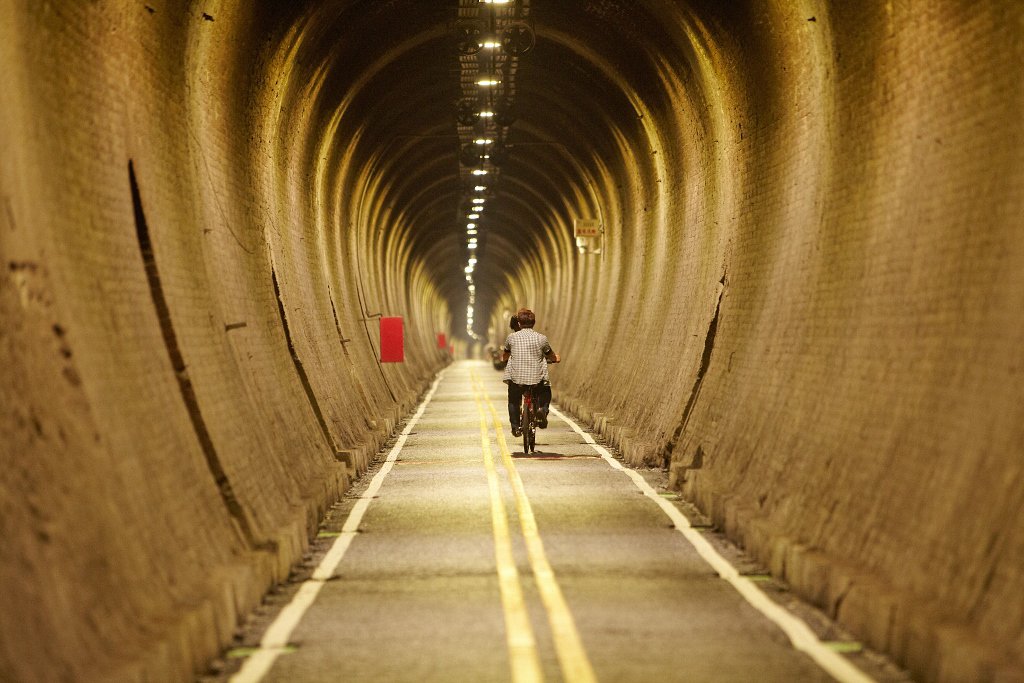 Release date :2017/04/25 15:31
HOUFENG BIKEWAY
Summary
4.5 km in total, the Houfeng Bikeway begins under the viaduct of Freeway 4 and takes you on a 2-hour picturesque……
Content
Crossing century-old historical sites on the Houfeng Bikeway
4.5 km in total, the Houfeng Bikeway begins under the viaduct of Freeway 4 and takes you on a 2-hour picturesque journey when riding an e-bike.
The Houfeng Bikeway was the first bikeway in Taiwan to utilize an abandoned railway line. Beginning in Puzikou, the bikeway passes through the Dajia River Steel Bridge, which crosses over the magnificent Dajia River. Built 100 years ago during the Japanese colonial era, the six-archway structured bridge lets you view distant riversides, Pifeng Bridge, waterfalls, and the Shigang Dam, now tilted to its left since the 921 earthquake.
If biking is not enough, why not also go horse-riding?
Once through the tunnel, you will be met with fuqi trees, platform pavilion and finally the Houli Horse Ranch. Pay at the door of the ranch and enjoy a choice of horse riding or archery before returning back on your bikes. If you choose to stay until sunset, then you may just catch a glimpse of a passing train on the new railway line traveling into the twilight, a stunning and unforgettable image. For a different kind of experience, come as a group and book a relaxing saxophone performance, either in front of the steel bridge or the garden area outside of winery.
The Mujiang Bike rental located at the starting point of the Houli Bikeway has over 700 bicycles to rent from and allows you to select from: road bicycles, geared bicycles, family bicycles, tandem bicycles, e-bicycles, family e-bicycles, electric quadricycles and many other varieties. There is also a regular outdoor and larger indoor barbecue area to cook at and fill your stomach with food after the long bike ride. If booked on weekdays, professional guides from Mujiang Bike rentals will also guide you along the Dongfeng Bikeway (Green Corridor) and the Houli Bikeway.

Data Source: 跟著董事長遊台灣-Houfeng Bikeway